Impress Your Professor with Innovative Creo Assignment Solutions
Creo Parametric stands as the foremost 3D CAD solution within the realm of product design. Engineering students frequently encounter online Creo assignments as a means to enhance their prowess in design optimization. However, tackling Creo assignment problems can be a challenging endeavor. Whether you're juggling multiple coursework assignments or grappling with a comprehensive understanding of the application, our Creo assignment help is the solution you need. Our seasoned experts are poised to assist you in crafting the most relevant and innovative solutions within the realm of SAS analytics using Creo. We specialize in guiding you through the intricacies of designing both 2D and 3D sketches, ensuring that you secure top-notch grades with a remarkable assignment. Embrace Creo assignment help from our capable team to alleviate the academic pressures you face, with our dedicated Creo helpers by your side.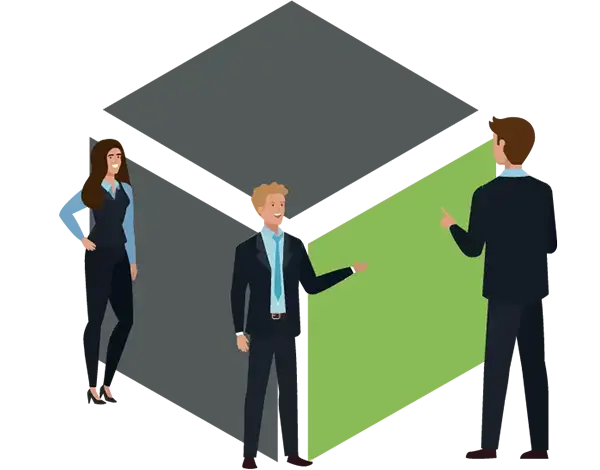 Optimal Pricing Structure for Efficient CREO Assignment Assistance
Our carefully crafted pricing table ensures that you receive unparalleled value for your CREO assignments. Tailored to meet your academic needs, our optimal pricing structure reflects our commitment to affordability and quality. We understand the importance of accessible assistance, and our transparent pricing model guarantees that you get the most out of your investment. Experience the perfect balance of cost-effectiveness and excellence as you navigate the world of CREO with our dedicated assignment help.
| Description | Price Range | Estimated Delivery |
| --- | --- | --- |
| Basic CREO Tasks (e.g., Part Modeling, Assemblies) | $15 - $30 | Within 48 hours |
| Intermediate Projects (e.g., Surfacing, Sheet Metal Design) | $35 - $60 | 2-4 Days |
| Advanced Modeling (e.g., Complex Assemblies, Kinematics) | $65 - $100 | 5-7 Days |
| Comprehensive Project Development (e.g., Full Product Design) | $120 - $200+ | 10 Days to 1 Month |
| Expedited Assignment Completion | Additional 50% | Within 12-24 Hours |
| Technical Support, Optimization, and Guidance | $20 - $50 per hour | As Needed |
Master Creo CAD Software Assignments with Our Expert Guidance
Our Creo CAD software assignment help service offers technical expertise, guiding you through challenging tasks. With meticulously crafted solutions covering surface modeling, assembly constraints, and more, we clarify complex concepts like parametric and non-parametric modeling. Our optimized 2D and 3D designs, backed by advanced simulations and analysis, ensure functional precision. Benefit from plagiarism-free solutions, on-time delivery, and round-the-clock support for seamless academic growth. Here's how our service assists students:
Creo CAD Software Assignment Writing: Our experts meticulously craft well-researched and precise solutions for various Creo CAD assignments, covering topics like surface modeling, assembly constraints, and sheet metal design.
Concept Clarification for Creo CAD: Our seasoned professionals provide in-depth explanations of complex Creo CAD concepts, aiding students in better comprehending features such as parametric and non-parametric modeling.
Optimize Designs Using Creo CAD Software: Leveraging their expertise, our team assists in creating and optimizing 2D and 3D models, ensuring seamless integration and accurate simulations.
Creo CAD Software Simulation and Analysis: Through advanced simulations, we validate designs for stress, thermal behavior, and motion analysis, enhancing overall functionality.
Troubleshooting Creo CAD Models: Our service identifies and resolves issues and errors in Creo CAD models, guaranteeing error-free and high-quality outcomes.
Extensive Creo CAD Topic Coverage: From data exchange to top-down design approaches, our experts cover an array of Creo CAD topics, enabling students to grasp diverse aspects.
Plagiarism-free Creo CAD Solutions: Each assignment solution delivered is original and free from plagiarism, maintaining the integrity of academic work.
Punctual Creo CAD Delivery: Our service ensures timely delivery of completed assignments, keeping students on track with their academic schedules.
24/7 Creo CAD Support: Our round-the-clock availability empowers students to seek assistance whenever they encounter challenges or have queries related to Creo CAD software.
Our Unparalleled Expertise in Mastering Challenging Creo CAD Assignment Topics Sets Us Apart
Explore the toughest Creo CAD software topics with confidence, as our experts rise to the challenge where others may falter. From advanced surface modeling to intricate assembly constraints, our team excels in delivering precise solutions. With proficiency in simulations, sheet metal design, and data exchange, we ensure seamless assignments. Experience unparalleled assistance and conquer complexities with our expert Creo CAD support. Here are some topics we assist with and how our service can assist you:
Advanced Surface Modeling: Our experts are adept at handling complex surface modeling tasks, creating intricate geometries, and ensuring seamless integration within your designs.
Parametric and Non-Parametric Modeling: We possess in-depth knowledge of both parametric and non-parametric modeling techniques, enabling us to tackle assignments requiring versatile approaches.
Assembly Constraints and Mechanisms: Our team can efficiently manage assembly constraints and intricate mechanisms, guaranteeing precise assembly simulations and functionality analysis.
Sheet Metal Design: With expertise in sheet metal design tools and techniques, we can create accurate sheet metal parts, considering bend allowances, corner reliefs, and material properties.
Simulations and Analysis: Our service can perform comprehensive simulations and analyses, including stress analysis, thermal analysis, and motion analysis to optimize your Creo CAD designs.
Top-Down Design Approach: We can proficiently handle assignments based on the top-down design methodology, efficiently managing complex interrelated components.
Advanced Rendering and Animation: Our experts can breathe life into your designs through advanced rendering and animation, providing visually stunning representations of your CAD models.
Data Exchange and Collaboration: We are experienced in overcoming challenges related to data exchange and collaboration, ensuring seamless compatibility with different file formats and collaboration tools.