A One-Stop Solution for Your CATIA Assignment Needs
If you find yourself pressed for time and unable to complete your CATIA assignment, consider turning to our team of experienced professionals who possess a wealth of knowledge and expertise in crafting assignments ranging from simple to complex within the CATIA software suite. CATIA is a comprehensive multi-platform software package that encompasses computer-aided design, computer-aided manufacturing, computer-aided engineering, 3D modeling, and product lifecycle management. To truly master CATIA and attain proficiency in its use, entrusting us with your CATIA assignment is the surefire path to success. Our experts are well-equipped to handle your assignment with precision, ensuring that you not only meet your academic requirements but also gain a deeper understanding of this versatile software tool. Don't let time constraints hinder your progress – let us assist you in achieving excellence in CATIA.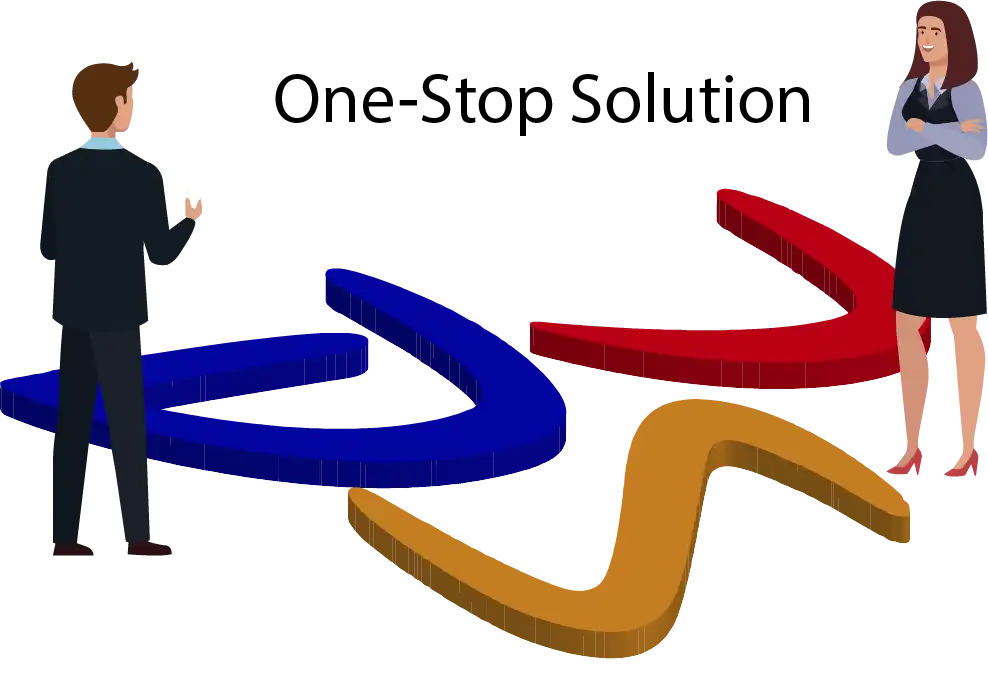 Customized CATIA Assignment Help with Flexible Pricing Options
Our CATIA Assignment Help is designed to meet your unique needs, ensuring a tailored approach for every student. We understand the importance of affordability, offering flexible pricing options without compromising on quality. Whether you're a student on a tight budget or looking for a comprehensive solution, our assistance is accessible to all. Benefit from personalized support that aligns with your financial preferences, ensuring a seamless experience on your academic journey.
| Description | Price Range | Estimated Delivery |
| --- | --- | --- |
| Basic CATIA Operations (e.g., Sketching, Part Design) | $15 - $30 | Within 48 hours |
| Intermediate Designs (e.g., Assembly, Surfacing) | $35 - $60 | 2-4 Days |
| Advanced Modeling (e.g., Complex Shapes, Kinematics) | $65 - $100 | 5-7 Days |
| Comprehensive Project Development (e.g., Product Design) | $120 - $200+ | 10 Days to 1 Month |
| Expedited Assignment Service | Additional 50% | Within 12-24 Hours |
| Technical Support, Optimization, and Consultation | $20 - $50 per hour | As Needed |
Empowering Students with Comprehensive CATIA Assignment Support and Technical Expertise
Our CATIA assignment help service offers specialized support to students studying CATIA software. From tackling complex CATIA assignments, modeling, and design tasks to explaining core concepts and advanced simulation techniques, our experts provide invaluable assistance. With 24/7 support and timely delivery, students gain a solid understanding of CATIA's technicalities, ensuring exceptional performance in their engineering endeavors. Here's how our service helps:
CATIA Assignment Solving: Our experts efficiently tackle CATIA assignments, addressing design intent, sketching, solid modeling, and surface modeling using CATIA's feature-based parametric approach.
CATIA Concept Explanation: We provide in-depth explanations of CATIA's design intent manager, constraint systems, and assembly constraints, ensuring students grasp CATIA's core concepts effectively.
CATIA Modeling and Design Support: Our service assists students in creating complex 3D models, assemblies, and product simulations using CATIA's advanced part design and assembly design workbenches.
CATIA Simulation and Analysis: We help students apply CATIA's simulation workbench to perform kinematic analysis, finite element analysis (FEA), and motion analysis for mechanical systems.
CATIA Expert Guidance: Our CATIA experts offer valuable insights into best practices, design methodologies, and CATIA's advanced tools, elevating students' proficiency in the software.
CATIA Topic Coverage: Our service covers diverse CATIA topics, including surface-based modeling, sheet metal design, generative shape design, and electrical harness design.
CATIA Error Correction: We meticulously review and rectify errors in CATIA assignments, ensuring adherence to design standards, precise modeling, and proper constraints application.
CATIA Timely Delivery: With our efficient team, we guarantee timely delivery of CATIA assignments, enabling students to submit their work on schedule.
CATIA Round-the-clock Support: Our service offers 24/7 assistance, addressing queries on CATIA features, modeling techniques, and simulation methodologies.
CATIA Plagiarism-free Solutions: Students receive original CATIA solutions, showcasing their own work and understanding of the software's capabilities while adhering to academic integrity.
Expert CATIA Assignment Help to Help You Conquer Complex Topics with Confidence
Tackle CATIA's toughest challenges with our expert assignment help. Our certified specialists excel in advanced surface design, generative shape design, kinematics simulation, and more. From intricate composite analysis to efficient electrical harness design, we've got you covered. Trust our expertise in DMU Kinematics Simulator and seamless Product Data Management to ensure outstanding assignment solutions. Here are some of the complex topics that we tackle:
Advanced Surface Design: Our CATIA experts excel in handling complex surface design tasks, ensuring flawless modeling and aesthetic appeal in assignments. They leverage advanced tools and techniques to create intricate surfaces with precision and expertise.
Generative Shape Design: With our in-depth knowledge of Generative Shape Design in CATIA, we can efficiently tackle assignments requiring organic and free-form surface modeling. Our specialists can optimize designs for manufacturing, ensuring seamless integration with other components.
Kinematics and Mechanism Simulation: We provide exceptional assistance in simulating dynamic mechanisms and kinematic systems. Our experts can analyze motion, detect interferences, and ensure accurate functional behavior, guaranteeing assignments stand out for their accuracy and realism.
Sheet Metal Design: Our CATIA assignment helps cover sheet metal design projects extensively. We offer solutions for complex sheet metal parts, taking into account bend allowances, corner reliefs, and material-specific considerations.
Composite Design and Analysis: Assignments related to composites demand specific expertise, and our specialists possess it. They can efficiently design and analyze composite structures, considering material properties, ply orientations, and failure criteria.
Electrical Harness Design: With our CATIA service, we can expertly handle electrical harness design assignments. Our team ensures precise routing, proper insulation, and secure fastening for efficient electrical systems.
DMU Kinematics Simulator: Our proficiency in the DMU Kinematics Simulator enables us to solve assignments related to motion simulation, interference analysis, and mechanism validation, allowing us to deliver comprehensive and accurate results.
Product Data Management (PDM): We offer unique assistance in PDM-related CATIA assignments. Our experts can efficiently manage data, versions, and configurations, ensuring seamless collaboration and effective project organization.